Freelancers and remote working have created a new market where many people can work on their own time. Freelancer demand has also grown, along with the number of writers in the field. If you've got guts and are a great writer, it's easy to get into this field that is growing fast!. Going freelance has a lot of potential benefits, but it also comes with some serious risks. Having the right experience and being able to write well is important, but sometimes there are just not enough opportunities out there to justify paying that high of an income.
It's no rocket science, sharing some tips for you
What Does a Freelance Medical Writer Do?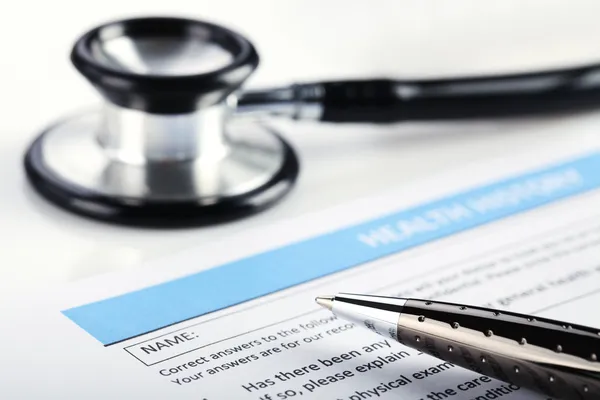 There is no clear line between Medical Writers with degrees in English and those with degrees in scientific fields. They can come from diverse backgrounds and are skilled at writing about complex topics. Medical and health writers write blogs, web content, promotional literature, and patient educational content. Medical journal editors help with creating scientific documents like journal manuscripts & abstracts.
Medical writers work across industries such as medical devices & MedTech, pharmaceuticals, healthcare agencies, hospitals, health tech firms, and healthcare communication agencies.
Medical writing includes:
Regulatory Medical writers
Promotional Medical writers
Medical journalism writing
Regulatory Medical writers
Regulatory writers work with organizations that develop new drugs and devices, which are then submitted to the FDA for review. This is a very heavy responsibility, but the quality of their work keeps deadlines on track. It's easy to see why the technical documentation and FDA submissions might need an expert eye. It's also important that these documents be rigorous, though. It can be hard to decipher how crucial that detail is when you're looking at it in a sea of text.
Take advantage of the AI-powered writing assistant for creating your next EU MDR submission or clinical trial analysis. However, these are not the basic requirements of all regulatory writing jobs. Many professional associations like the American Medical Writing Association (AMWA) and European Medical Writing Association (EMWA) provide courses to learn regulatory writing. Regulated medical writing often leads to greater opportunity.
Promotional Medical writers
Promotional Medical Writers create promotion and education materials for brands and products. This is often called content marketing healthcare. They help create sales training materials, good advertising copy, and other such material. Creative flair, a scientific background, building marketing or advertising campaigns; are all examples of job requirements for promotional Medical Writers.
It's just one of the benefits that come along with the career choice. They work for healthcare agencies, hospitals, pharmaceutical companies, and health tech firms. They collaborate with medical sales representatives, healthcare specialists, and marketers.
If you're looking for help with medical content, Medical writers are a great option.
Medical Journalists
When medical journalist writes content for the general public, they usually focus on news & developing stories. They also create content in a way that is easy to understand and accessible for all readers out there. Medical journalists & their main goal is to convey information about new developments in science.
How to Start Your Freelancing Journey
The number of people in need of freelance Medical Writers has seen a significant rise over the last few decades. This is because, with a college degree and some writing experience, it is easier to become a freelance writer than it was in the past.
But freelancing is not always a cakewalk, and there are some drawbacks. The paycheck isn't always consistent, you're expected to work alone & on top of that, you need to be careful with project deadlines. A freelance career will require you to work hard and protect your income. It's, therefore, crucial to making sure that you know how to handle your business end, before starting a freelancing career.
Here are some tips to get started.
Define your career goals
Before jumping into freelance medical writing, answer a few questions. you already know you want to get into writing and keep up with the demands of the medical industry. You need a passion for many hours a day to get your skills up to par.
You want the freedom to set your own schedule,
work with experts you trust,
create content that helps people in the future.
You should also make sure you know what kind of hard work you need in order to succeed as a freelance medical writer. You don't just have one key, the true key is hard work.
Choose your niche
In order to become successful in a particular field, it is important that you focus on one specific type of work. This ensures that you'll understand the industry and be able to produce content in the best possible manner. It is important that you can do anything within the said niche–from writing articles to editing manuscripts–without any issues.
It's not easy picking a niche. You might start off with one that interests you, but then you'll eventually have to discover the one that makes money in order to avoid being a flop. You can also ask yourself if the niche is trending on social media and where there will be demand for your content.
It can be difficult to find work & money outside of the typical channels, so it might make sense to focus on a niche for which you can get paid well and find clients.
From regulatory writing to educational writing, to scientific writing, to medical editing and medical copywriting, you will have options to choose from in order to find the right one that best fits your skills.
While choosing a niche, make a list of the type of clients you want to work for and what services they'll need. With this information in hand, you can determine if you're qualified to provide them with the requested service. After completing this process, it's important to conduct self-analysis to make sure that your skills are up to par. If you cannot provide the desired services, consider taking coursework that will help you gain those skills.
Build your portfolio
A writer's portfolio is the most important asset in a career. It captures some of his/her best work and helps the company to evaluate their skills at managing different projects with different outcomes.
You should really build up a portfolio before applying for jobs as a freelance medical writer. In fact, even if you don't have any work experience, you might want to start by building your own blog on a platform like Blogspot or WordPress. When drafting your content material, keep to the standard of language used for this specific niche and let clients know about your expertise. Make sure to include considered & respectable terms in your samples. Some job postings will ask you to take access to an assessment test that tells them how good of a writer you are.
Becoming a freelancer by writing for non-profits or freelance projects helps you demonstrate your credibility as a qualified medical writer. To do this, make sure that you already have an impressive portfolio before applying to any job postings.
Have your own website
If you're interested in freelance work, it can be a good option to create your own company. This can lead to more advertising opportunities, name recognition, and more cost-effective options for building your brand. A website is necessary for any business; it's the keyway for customers to find out about both you and your service or product. You could even get help from YouTube to create your own website. It is definitely going to take a lot of effort and time, but the outcome will be worth it!
Once you created your website, it's time to start posting. Start by getting more detail about yourself and what services you provide. Once you're comfortable with that, add samples of your work and programs in the relevant categories for your website. Finally, it's important to back up these additions with a catchy intro line and clear pricing instructions so people know exactly what they are getting.
Review your resume
It's important to keep your resume updated at all times. Before you start freelancing, make sure to get your resume reviewed by a professional first. It will be the first contact between you and the client and it also helps to include a link to your portfolio on it in order to demonstrate work samples.
The skills section is an important part of your resume. Providing updates on what you can do and what you're most skilled in shows that you're able to be versatile, helpful, and efficient. While listing hard skills like regulatory documents, don't forget the soft skills which are just as important and carry equal weight.
Remain engaged in the field
Remember that not every successful writer was once a beginner. Stay positive and keep practicing. The good thing about landing a client is you can pick up another project! You might end up feeling unfulfilled and get caught in a cycle with no good options. But don't worry – there are other opportunities that can satisfy your ambition and make you feel accomplished. You could, for example, work as a medical editor. But try to be careful – you should do your research before going in for another. However, you should make sure that you're qualified for the job.
Network
It's one of the most helpful tools for building a freelancing career and helps greatly when it comes to learning and earning a living.
You'll get a lot of work as a freelance medical writer when you're good with your target market and know exactly what kind of work you want to do. You can join forums that connect people looking for freelance Medical Writers online and network with them, helping them find the appropriate person for their job. At the same time, try to develop a relationship with them before asking for referrals. This will avoid any potentially bad consequences in the future.
It's not just about joining groups, it's also important to make sure you're participating – and taking part in collaborative writing communities. Try joining professional medical writing associations, like the American Medical Writers Association and the Australasian Medical Writers Association for example.
These organizations provide interactive platforms with members from around the world to help you learn from each other's work and build relationships. These associations offer online training & workshops, online courses, and even webinars to help you excel in your medical writing career. They also offer certifications that will help you grow.
Stay updated with the medical field with some of these newsletters. Take advantage of their offline networking events to grow your business & stop dwelling on other aspects you can't control.
Go to job boards
There are many websites that have job postings for freelance writers. Types of content available at My Blog Poster include:
– Blog Posts
– Articles
– eBooks
– Whitepapers
– Infographics
Take your time to leave some contact information on the jobs so that you can be contacted by clients when they need your services.
Cold pitching to seek new clients
If you're trying to convert freelance clients, getting into their inbox can be a lot harder than you'd expect. One of the best ways to do this is through cold pitching as it might not have been done before. The key here? Identify the right client for your pitch message first and hit your target audience by email.
While cold pitching, you need to have the skills of a copywriter at your fingertips. Rather than dropping your resume in their hands, try solving their problem and showing them how you can help them. Popular wisdom says that it takes three to four days to get a response from an email. It's worth continuing the hunt in order to save your time!
On-page optimization infographic shows you what's involved in creating SEO-friendly content pages.
If you're interested, check it out by clicking on My Blog Poster
Read More: SEO Copywriting: How to Write Content For People and Optimize For Google